I made my first loop and tag blanket the other day for a gift for a friend. As a child I always loved the tag on my teddy bear and hope that little Hudson will just love this!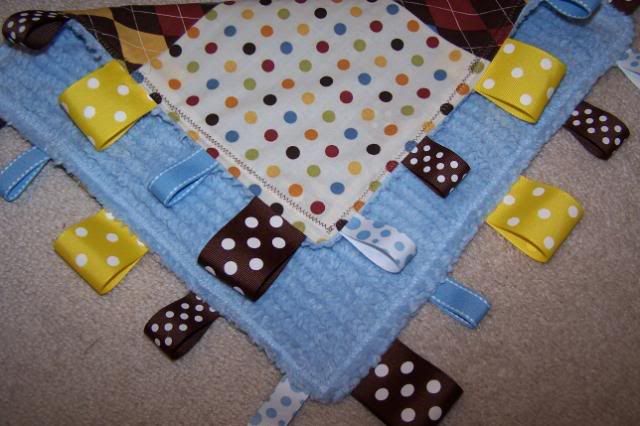 I was able to embroider his name with my sewing machine so it can be somewhat of a keepsake.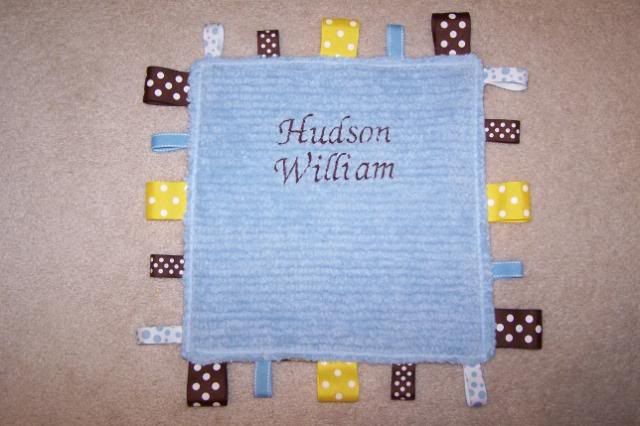 I just love the colors and fabrics used for this and can't wait to make some more baby items using the same fabric.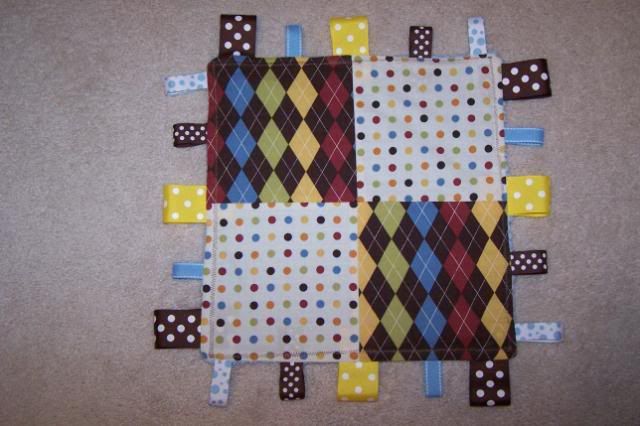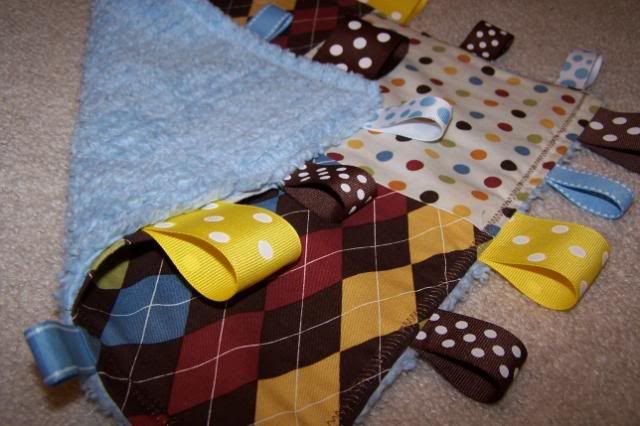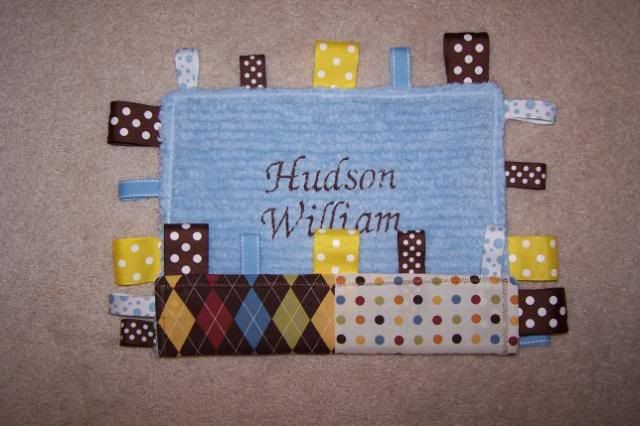 I can't wait to get started on another one as my cousin just had a little baby girl!